Welcome to Cloudcroft, New Mexico! We are proud of our 110 year old, unique mountain community which combines the amenities of modern life with our heritage as a pioneer village. Cloudcroft, NM is the travel destination of thousands of visitors each year. In the summer, it is a wonderful place to get away from the heat and enjoy the delightful pleasures of the mountains. In the winter, you can explore the vast wonderland of cross-country skiing, snow mobiling, and ice skating. At any time of the year, Cloudcroft is truly "The Most Enchanting Part of the Land of Enchantment!"
Why Not Make Cloudcroft Your "Vacation Base?"
Cloudcroft, New Mexico is….
40 miles from casino wagering and golf at the Inn of the Mountain Gods.
50 miles from Ruidoso Downs.
16 miles from the Space Museum, Alameda Park Zoo, and Toy Train Depot in Alamogordo.
40 miles from White Sands National Monument.
150 miles from Carlsbad Caverns.
90 miles from El Paso and the Mexican border.
Within 50 miles of 8 magnificent golf courses.
Panoramic Photo of Burro Street
2011 Weekly Temperature Charts
2012 Weekly Temperature Charts
2013 Weekly Temperature Charts
Coming Events
Feb 28 – March 1-2 — Mardi Gras in the Clouds
April 19 — Easter Egg Hunt in Zenith Park
May 23-25 — Melodrama in Zenith Park
June 12,14 — 13th Annual BAMM Music Festival Weekend
June 21-22 — High Rolls Cherry Festival, High Rolls
July 4 — Fourth of July Parade on Burro Street
July 4 — Fourth of July Picnic and Street Dance
July 4-6 — Melodrama in Zenith Park
July 12,13 — Jamboree Arts, Crafts, and Food Festival
News
Cloudcroft.com now has a special, easy-to-use design for cell phones. Check it out on your cell.
Cloudcroft.com crosses the MILLION HITS A MONTH mark. For details see our public stats page here.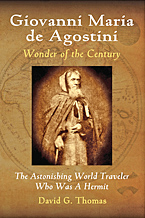 For Sale By Owner
#22 Silver Cloud Drive. Excellent water system, county maintained road, as is and fully furnished. Proven vacation rental. 1215 square feet approximately 0.606 acres on two lots $135,000, owner finance available with 10% down ($13,500), 5% interest on 20 year loan. $801.85/mo payment plus escrow, taxes and insurance fees. Estimated total less than $900 per month. Visit web site for pictures: http://www.cloudcroft.com/dusty/index.htm. For more information call (575) 312 2989.
Cloudcroft Online Newsletter
The Cloudcroft Newsletter is back! Click here to subscribe.
Past issues are available here.
Cloudcroft Chronicles
CLOUDCROFT CHRONICLES is a three volume trilogy of the life and times in a small mountain village as seen through the eyes of CLOUDCROFT ONLINE NEWSLETTER author Don Vanlandingham.
Volume 1 is now in print and available to CLOUDCROFT ONLINE NEWSLETTER and Cloudcroft.com readers and selected retail shops in the Cloudcroft area.
To order by mail, send $35 dollars ($5 covers mailing and handling costs) to:
Don Vanlandingham
Box 98564
Lubbock, Texas 79499
Your book will be autographed unless otherwise requested.