Burro Street Fire – December 13, 2010
Starting about 4:00 am, December 13, a fire struck two businesses on Burro Street, the Village's main street. The cause of the fire is currently undermined.
The buildings burned were the Copper Butterfly and the Pine Stump Mall. The Copper Butterfly is owned by Ken and Barbara Rice. The Pine Stump Mall is owned by Cloudcroft Mayor Dave Venable. No one was injured in the fire.
This is a heavy economic blow to Cloudcroft, as a number of our citizens have now lost their jobs and their businesses, just before Christmas. A Relief Fund has been established by the Cloudcroft Chamber of Commerce at the First National Bank in Cloudcroft. For details, call the Chamber at 575-682-2733.
Photos by Laura Sandoval showing Copper Butterfly
building before it was pulled down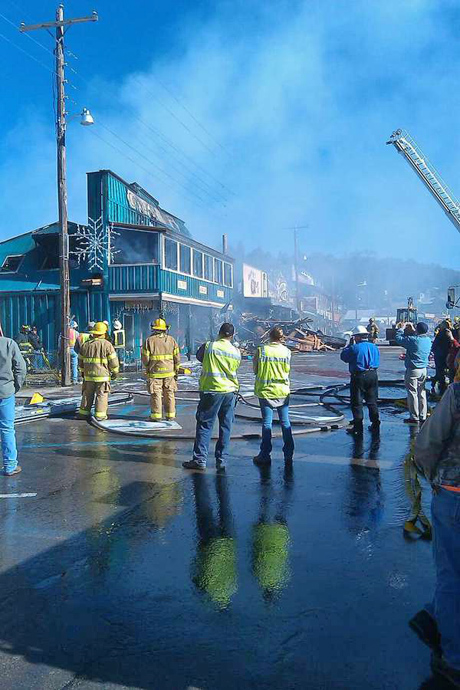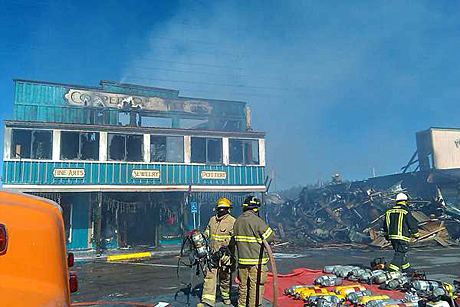 A home or building fire becomes a huge cost on the owner. While there are cleaning and restoration services that can assist the costs add up. Hiring a professional cleaning service will speed up the process though and get the owners back to rebuilding quicker.