Bitterroot Valley Fire View
Bitterroot Valley, Idaho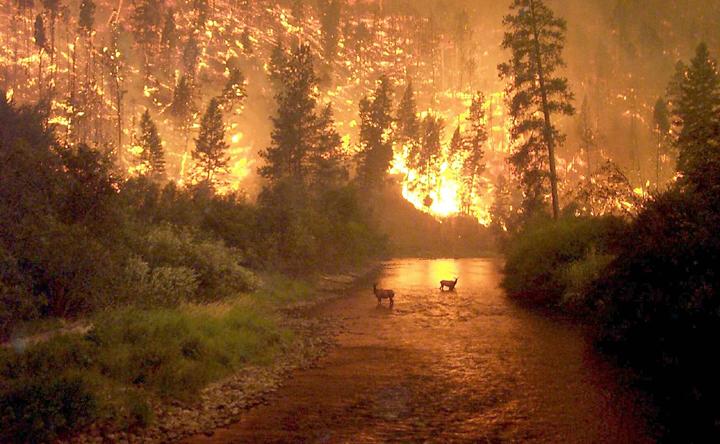 John McColgan, the BLM firefighter who took this photo August 6, 2000 during fires in the
Bitterroot Valley said he "just happened to be in the right place at the right time."
Photo by John McColgan, Alaska Fire Service.

Unfortunately forest fires are too common an occurrence. When camping, people should always take the proper
precautions when extinguishing their camp fires. A forest fire will result in countless damage and personal injuries.
While a San Diego attorney may be able to help you after you are injured it would be best to avoid being in a situation that
could cause personal injuries.